Become a Certified Evaluator
Some of our experienced members who are dog trainers want to volunteer more of their time and energy by helping other people and their well-behaved dogs become therapy dog teams. If this describes you, then consider applying to become a B&B Evaluator!
Evaluators oversee the B&B therapy dog test on our behalf and play an essential role in promoting the mission of our organization. We have strict requirements for our Evaluators and view it as a privilege to be selected. To be considered, click here to learn more about our requirements for becoming an Evaluator.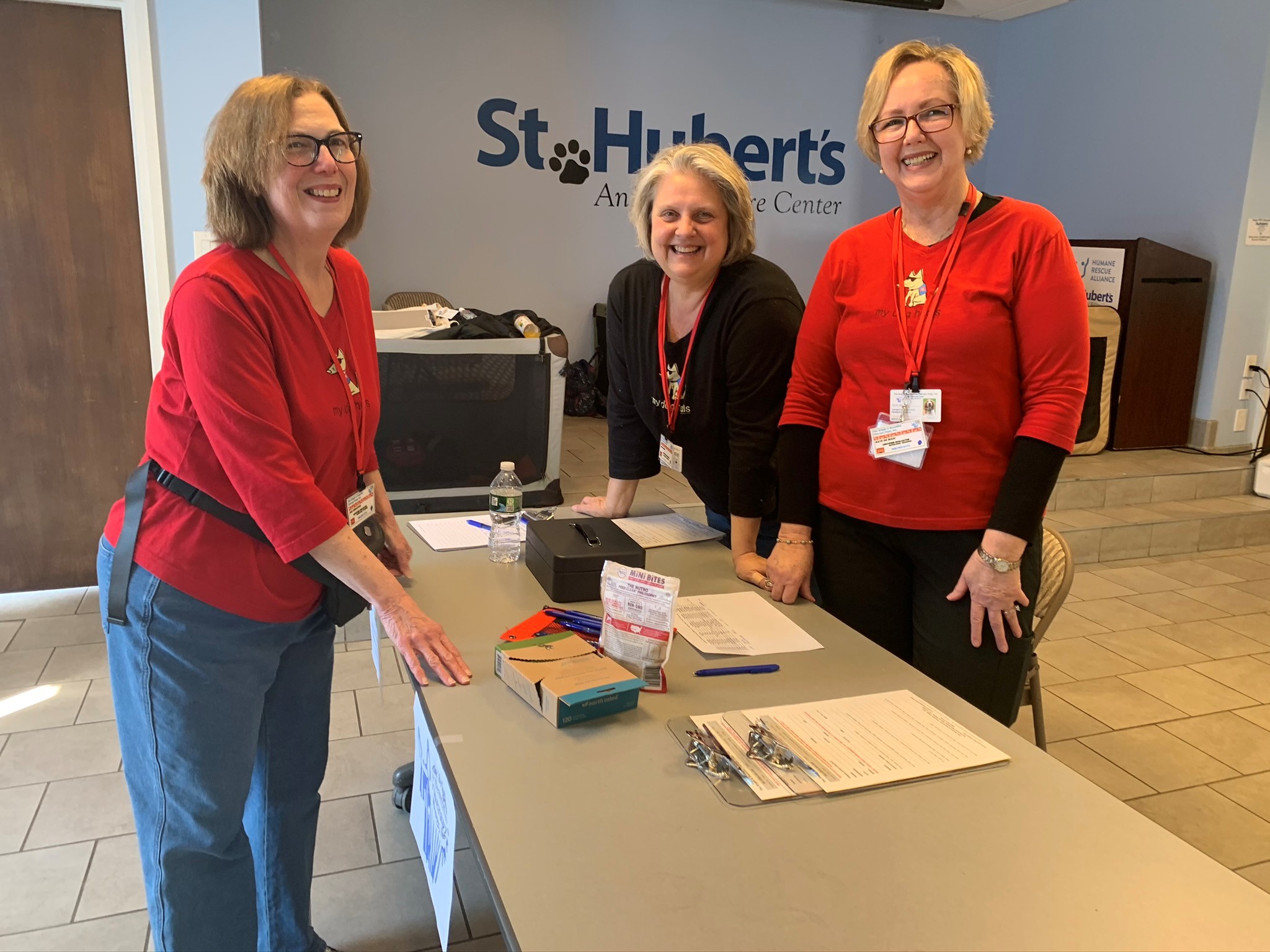 Evaluator Criteria
So, you want to be an evaluator? To be considered for the position of Certified Evaluator for The Bright & Beautiful Therapy Dogs, Inc. you must meet the following requirements:

A) You must have a working registered therapy dog with which you've been working steadily (at least 8x per year) for a least one year.

B) You must have worked with your therapy dog in at least two different facilities.

C) You must have some training experience.

D) You must submit two written references from a professional such as your:

Trainer
Groomer
Veterinarian
Contact at the facility you visit with your dog

E) You must submit a resume describing your "Doggie" background and your involvement in that community. Mail, fax or e-mail the above items to our offices and we will review the criteria. Our Executive Director will make the final determination for the approval.
---
Test Dog Criteria
Test dogs must be registered Bright & Beautiful therapy dogs in good standing. Test dogs are registered with their evaluators. Test dogs should be seasoned therapy dogs with even temperaments and well understood reactions to other dogs.
Ideally, there should be at least two different test dogs at each test, a large and a small dog (a male and female for diversity). An intact male is suggested for at least one of the test dogs since they can elicit reactions in dogs more so than others. Female test dogs should never be in season while working at a test.
When evaluators choose their test dogs they should be highly in tune with the dogs and their typical reactions to all sorts of situations. Test dogs should be very experienced at working in therapy situations so they can tolerate at the test the circumstances likely to be encountered in the real world.
The test dogs must be crated for periods of time without disturbing the test and without barking at other dogs walking near their crate. They should be given enough personal space so they're not crowded or threatened by those dogs waiting to be tested. Handlers of the test dogs should be aware of their test dogs before, during and after the test. An altercation between a handler and their dog with the test dog before the test is almost a guarantee for an unfair ability to conduct an unbiased test. Keep test dogs close, isolated and away from other dogs.
The Bright & Beautiful Therapy Dogs, Inc.
Info
The Bright & Beautiful Therapy Dogs, Inc. is a non-profit 501 (c) (3) all volunteer organization. We do not accept monetary compensation for our visitation. Testing fees and membership fees are donations and are tax deductible.
Contact Us
80 Powder Mill Road, Morris Plains, NJ 07950
Phone: (973)292-3316
Toll-Free (888) 738-5770
Fax: (973)292-9559
info@golden-dogs.org